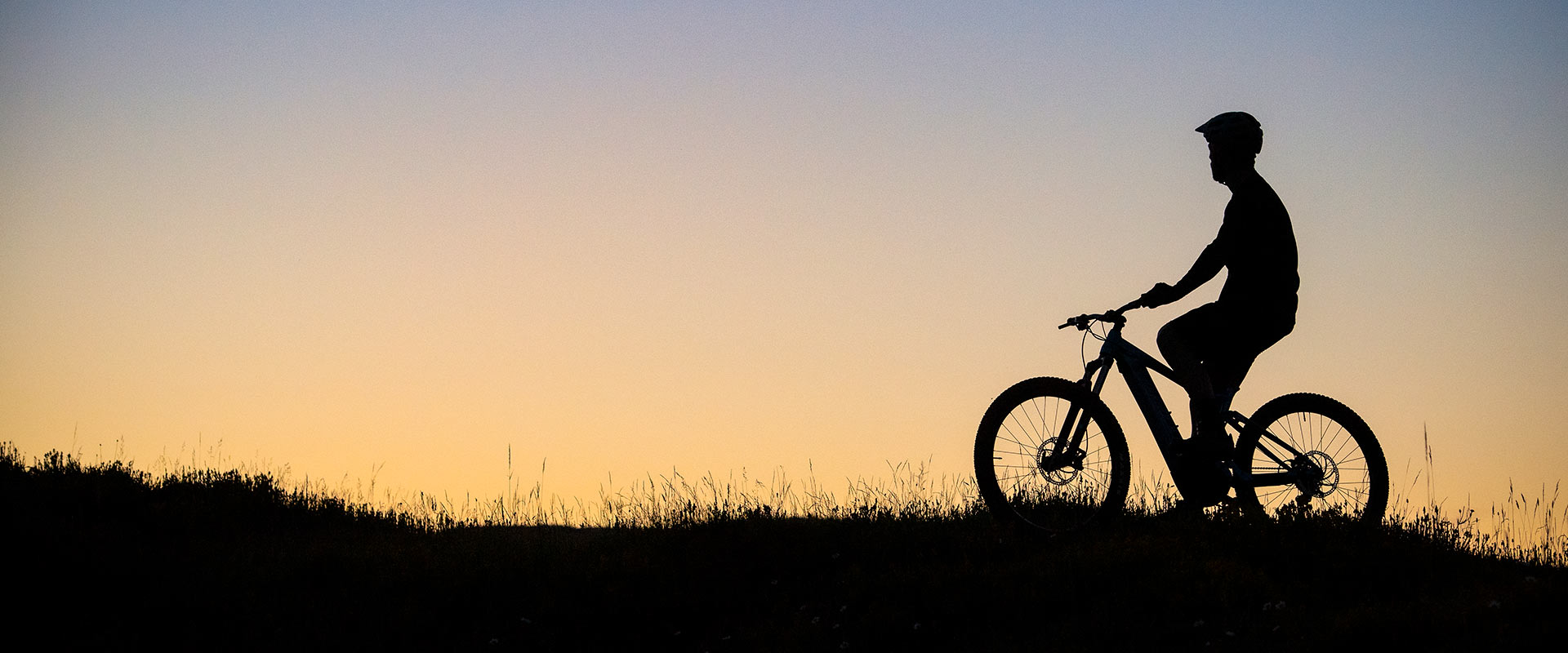 Stejle stigninger, tekniske nedkørsler, lange dage i sadlen. Med den kraftfulde SyncDrive Sport motor er denne full-suspension E-bike klar til at give dig poweren og teknologien til at køre på de spor, du drømmer om.
Højdepunkter
Designed with trail-friendly geometry, Stance E+ helps beginner or intermediate trail riders experience off-road E-bike riding at its best. Its lightweight, strong and stiff ALUXX SL aluminum frame with FlexPoint suspension makes tricky singletrack trails easier to ride. It features 120mm of rear suspension travel and 130mm up front, plus the stable, nimble ride quality of 29-inch wheels. The SyncDrive Sport motor delivers 350 percent tunable support ratios through the Giant E-bike App. The new RideControl ONE with EVO display compatibility has integrated handlebar support buttons for improved ergonomic control. The EnergyPak 625 battery system lets you extend the ride, and now you can charge it up quickly with a newly designed smart charger.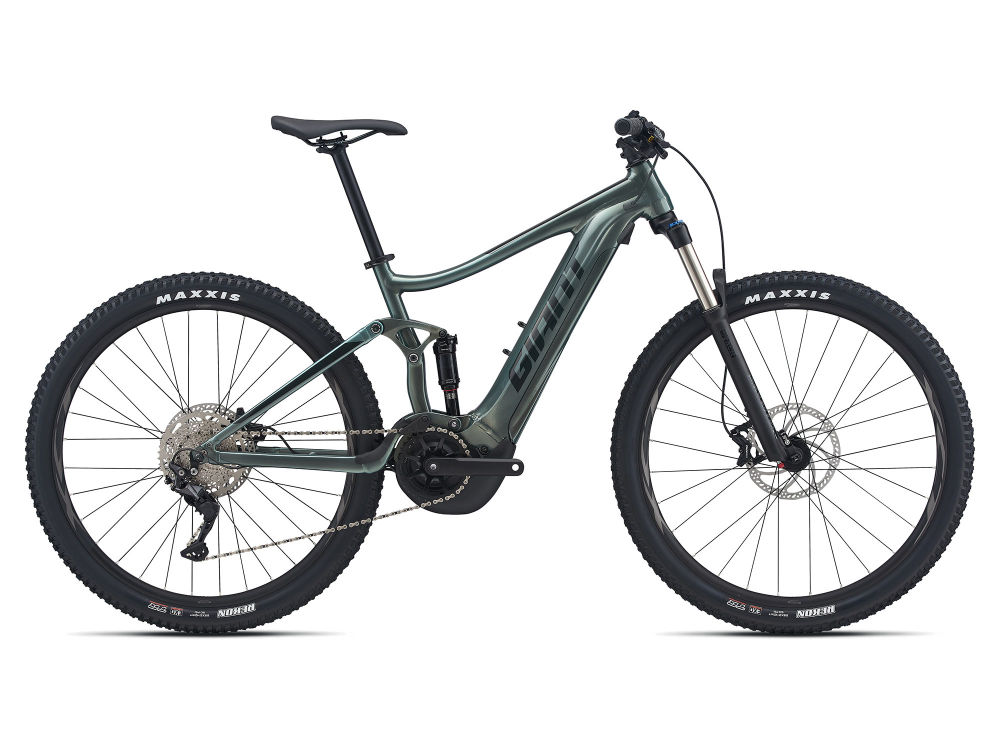 Teknologier


ALUXX SL Aluminum Technology
Dette moderne aluminiumsmateriale er overvejende lavet af 6011-legering og leverer det bedste styrke-til-vægt-forhold. Rammesættet har også unikke svejseteknologier til en højtydende kørekvalitet.


Energypak
Giants nyeste EnergyPak-batterisystemer har strømlinede design, der er integreret med elcyklen for en slank og moderne profil. Giant elcykler tilbyder flere forskellige EnergyPak muligheder, herunder EnergyPak Smart og EnergyPak. Hver enkelt er designet til at optimere oplevelse for en bestemt kørestil.

FlexPoint Suspension Technology
Et gennemprøvet "single-pivot" design, der bruger bøjningseffekten af ​​kædestag / sædestagssamlingen til at producere et let og holdbart affjedringssystem med 120 mm bagdæmper.

Hybrid Cycling Technology
Hybrid Cycling Technology er et system, der kombinerer elektrisk strøm med menneskelig kraft til at producere en smart, naturlig og kraftfuld elcykel køreoplevelse. Det er en integreret gruppe af teknologier, der omfatter vores RideControl styreenhed, EnergyPak batterisystemer og SyncDrive motor. Du kan finde flere oplysninger i nedenstående link.


Smart Assist
Alle SyncDrive-motorer har Smart Assist-teknologi, som justerer hjælpen, så den passer til rytterens behov. Ved at bruge oplysninger fra flere sensorer bruges både rytterinput og terrænfeedback til at bestemme den optimale mængde pedalhjælp. SyncDrive er det eneste elcykelsystem, der udnytter både rytterinput og terrænfeedback. Det giver dig en jævn, naturlig køreoplevelse med rigelig kraft, når du har brug for det, samtidig med at du sparer strøm, når du ikke har brug for så meget.

SyncDrive Sport
Innovation, produktionsekspertise og et motorsystem drevet af Yamaha er alle med til at udvide enhver rytters evner. SyncDrive Sport tilbyder tre supporttilstande og er udstyret på elcykler, der bruges til både hverdagskørsel og til mere krævende off-road-kørsel. Denne lille centermotor leverer et kraftigt maksimalt 70Nm drejningsmoment og er bredt anerkendt for sin ydeevne og pålidelighed.